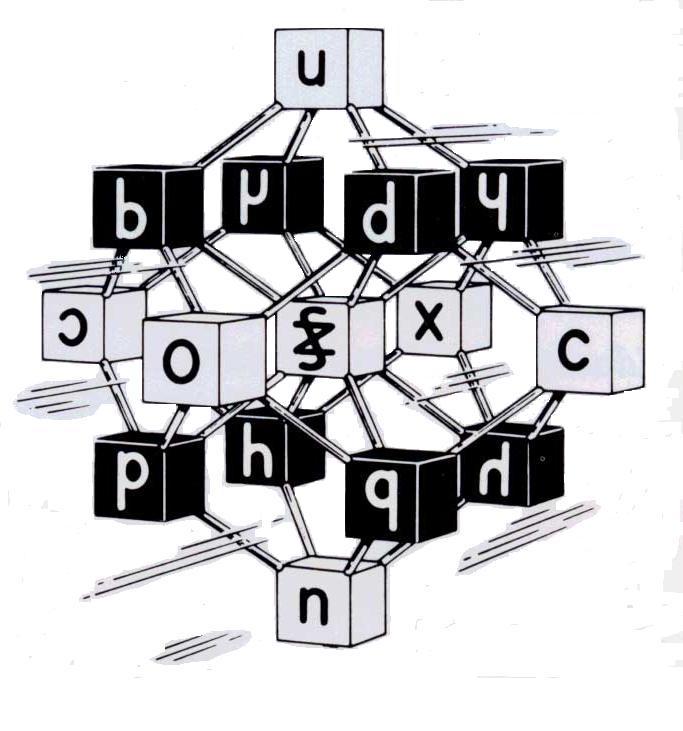 In discussions with Full Preterists, you will encounter the stance that they came to Full Preterism because of "
logical
" or "
exegetical
" reasons. That is; they will claim they deduced Full Preterism simply by reading the Bible. If you try to point out the origins or claimed "
founders
" of Full Preterism (such as Max King's), they will claim they either didn't know anything about these origins when they themselves adopted Full Preterism, or they will reassert they came to Full Preterism simply by reading the Bible. What they fail to interact with is why over 2,000 years of billions of people reading the same Bible never came to these conclusions. But when they do interact with this fact, they normally chalk it up to how they smugly must know something no one else saw. Or that there had been some sort of mass misunderstanding or conspiracy that caused the bulk Christianity to not conclude anything like Full Preterism.
A few Full Preterists have even claimed Full Preterism was always latent or even taught in historical Christianity. Indeed, pretended ex-Full Preterist teacher, Sam Frost said:
"The purpose of my book [Misplaced Hope] was to assume Preterism as true, then, by that, explain how the Church 'sort of' got some parts right, and got some parts wrong. The thesis of my book was to find 'trace' elements of Preterism that would eventually progress into full Preterism through 'organic development' of ideas and our understanding...Since that is the case, full Preterism was demonstrated to be a 'development' from orthodox considerations early on that gradually flowered into a full Preterism...There was enough "evidence" in the history of the church and through the rubric of organic development (L. Berkhof, John Frame, et al) that justified the undertaking of seeking to establish full preterism as a viable evangelical eschatology that compliments the orthodoxy and doctrines of the Church."

-- source
This is the most dangerous claim. First, let's note which theological attributes Frost uses:
Presuppositionalism -- Assuming a theological premise as true.
Organic Development -- Finding undeveloped or untaught doctrines
While Presuppositionalism is a standard theological construct; often employed by more learned such as Calvinistic Christians. Presuppositionalism is based on Romans 1:20-21 where the Bible says even God's "
invisible
" attributes, including the Godhead are "
clearly seen
" by humanity -- a presupposition of God's existence. However, Frost has fought against this premise tooth and nail instead has adopted Gordon Clark's "
logos
" form of theology. Thus, it is odd to even see Frost saying anything about Presuppositionalism since his "
Clarkian/Talbotian
" version is not the historical Christian version. Anyhow, the idea that Full Preterism utilizes Presuppositionalism to arrive at Full Preterism is erroneous.
The idea that any Christian doctrine is "
developed
" is counter to the idea that Christ came to reveal and fulfill. For example, think of the many places Jesus stated the phrase: "
You have heard it said, but I say...
" then Jesus goes on to give the true interpretation of doctrine. Even Jesus didn't "
develop
" new doctrine. The problem with the organic development idea is that it implies either Jesus, the apostles or the Holy Spirit didn't give the Church every major doctrine we Christians have been following for 2,000 years. Organic Development implies that at any point some person is going to see or "
develop
" some doctrine never realized before in Christianity that may be dramatically different than the doctrine we have been taught (Romans 16:17-18). Indeed, Frost once said the idea of the Trinity was only developed because of heresy:
"Now my question is when did we do this for the second coming of Christ? When have we had these councils & Arius that came up and said `Hey, `, because afterall we became Trinitarians because there was a guy named Arius who stood up and said, `Hey I think Jesus was the first created being. I don't think he was an eternal being."

- mp3 audio
Frost has gone to great lengths to expunge his embarrassing writings and audios such as this. But what is troubling is that now that he claims he is no longer a Full Preterist, he STILL claims he arrives at his conclusions via "
logic
" and "
exegesis
". He claimed this too while he was a Full Preterist. Which Sam Frost do we believe?
I can understand an ex-Mormon who may tell me they were only a Mormon due to being raised as such or an ex-Charismatic who tells me they were caught up in emotionalism and now realize it was a delusion; but Frost and many of his followers and cronies claim to use the same "logic" and "exegesis" that supposedly led them into Full Preterism and now against Full Preterism. They even continue to cite men like Gordon Clark. We saw how Frost appealed to Louis Berkhof and John Frame and others. Frost still appeals to these theologians. What then? Did they really support his "organic development" concept or has Frost abused theologians for his own ends. And what do we do with a man like that? Do we just give him a pass because he claims to have switched sides?
People, please be careful with these men. Anyone who claims he used logic and exegesis to get into Full Preterism and then once out of it, still claims he is using logic and exegesis is lying somewhere -- this doesn't even get into whether Full Preterism is false or not; it just calls into question whether someone is trying to con people or not. So, whether you are a Full Preterist or not; be aware of men like Frost who seem to pander to whatever "side" will let him pander.